COMEC ITALIA PRESENTS PAD PRINTING AND DIGITAL PRINTING AT K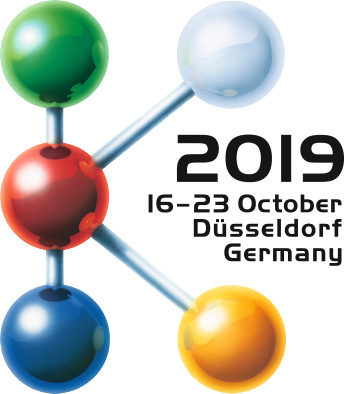 K, the world's most important exhibition in the plastics sector, returns to Düsseldorf from 16 to 23 October 2019: Comec Italia could not miss it!
Plastic has always been, in its infinite variations, the main material for applying pad printing. In almost 50 years of experience, Comec Italia has acquired the skills to achieve the best possible result in printing on any type of plastic.
In Düsseldorf you will see our largest and most versatile pad printing machines in operation, such as the KR TECH 6C particularly suitable for cosmetics or the KR TECH 16-20 multi-function printing center, but also our classic medium and small standard machines, such as the KP08 or KP05, historic successes of our company in use in the major world production realities. There will also be space for digital printing, a new challenge for Comec Italia from 2018.
Our technicians will be at your disposal for demonstrations but above all to talk together about your printing project and help you find the best solution for you! See you at K: Hall 4, Stand B 60, we are waiting for you!!