Comec Italia habla español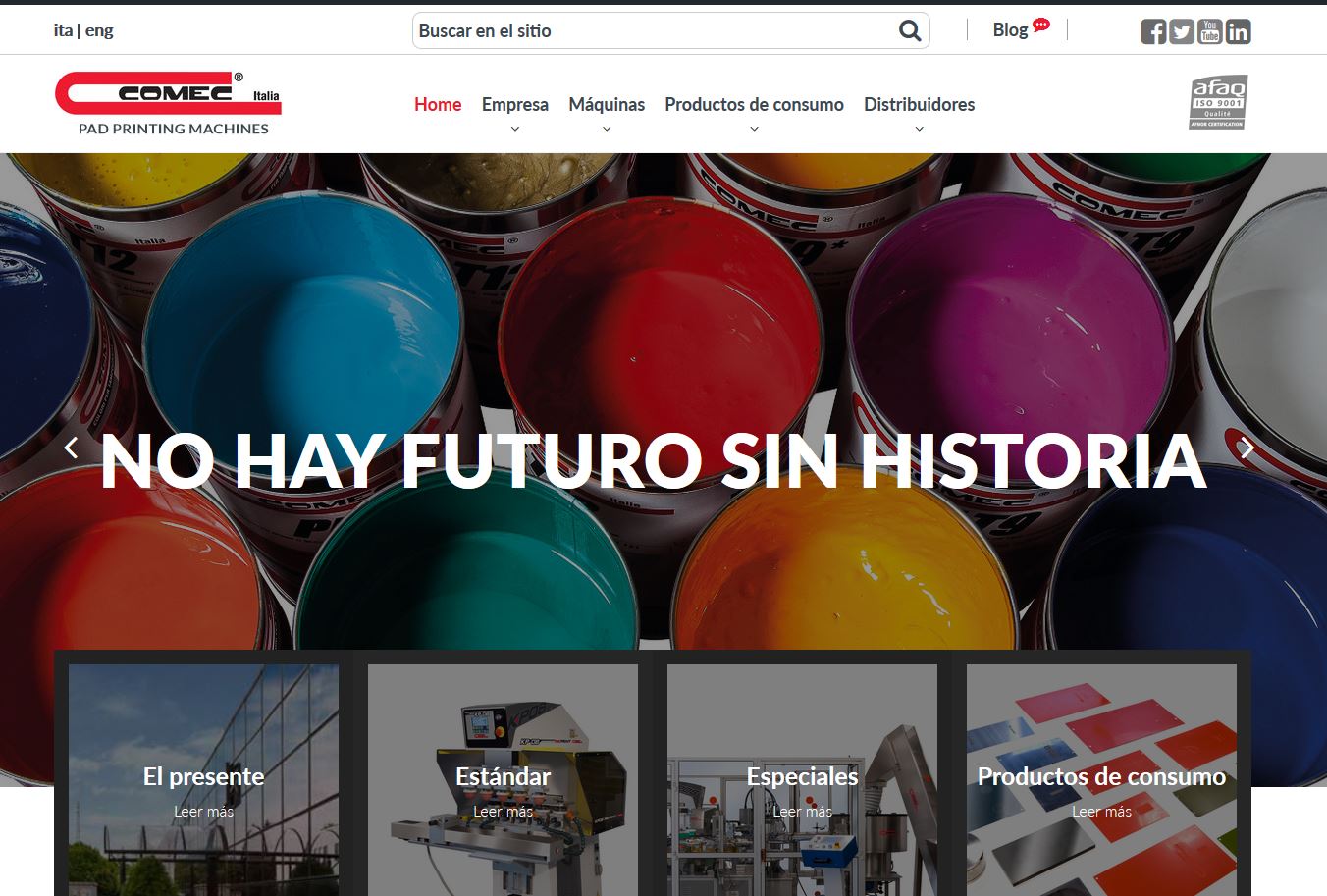 By popular demand, Comec italia inaugurates the Spanish version of its website! https://comec-italia.com/es/
The company, which is expanding on international markets, has decided to expand the language mirror of its web users with a Spanish-language site.
Spanish is the second most spoken language in the world: a total of 547 million people, specially located between Europe and South America. Recognizing the importance of this language, Comec Italia puts a bridge to an increasingly specialized and international future.
"English is undoubtedly a privileged communication channel," said Manuele Baggini, Head of Sales of the company, "but when a high level of specificity is required, as is the case with our pad printing machines, it is always better to be able to communicate in the language mother of clients, to make everything more concrete."
The Spanish version of Comec Italia's website is officially online from today!